How to setup ActiveBarcode:
If you downloaded ActiveBarcode as ZIP, unzip the archive first.
Run the file
ActiveBarcode-Setup6.12.0.exe
.
To start the installation, allow the installation program to make changes to your device: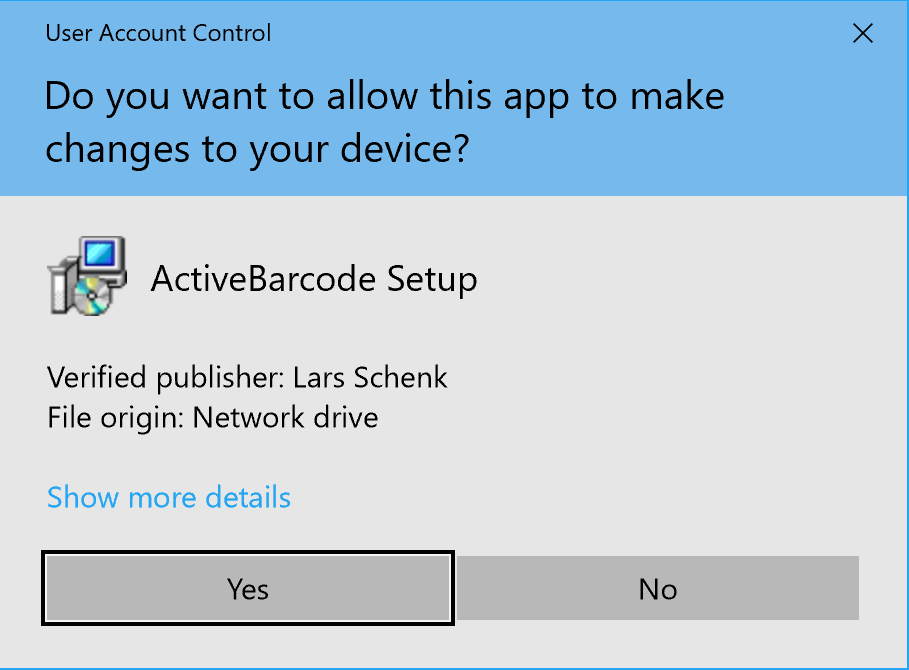 Now follow the instructions of the installation program.
Select or change the language for the installation process: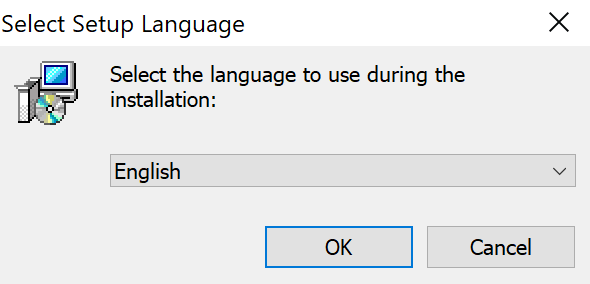 Confirm the license agreements and select the components to be installed: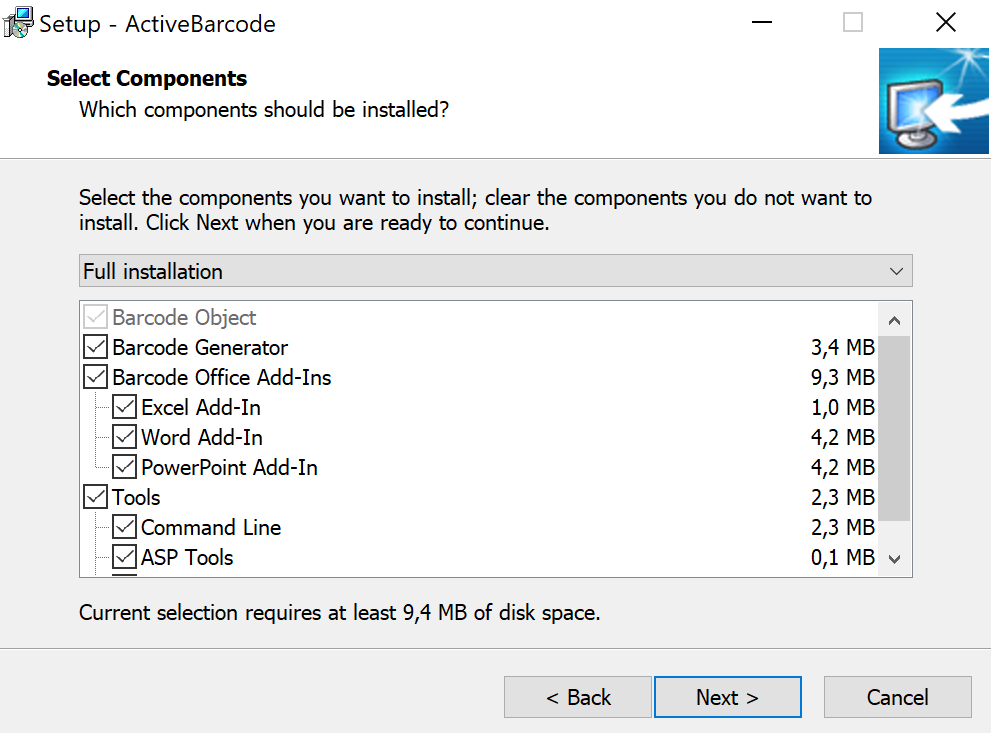 Installation hints
:
ActiveBarcode-Setup6.12.0.exe and all componentes are digitally signed by the publisher Lars Schenk.
You need administrator rights for the installation. If necessary, ask your administrator to install the software.
On a 64bit system, all required components for both 64bit and 32bit are automatically installed so that it is ensured that the required components are always available, regardless of the container used.
The Office add-ins are automatically available after installation and do not need to be activated explicitly.
The ActiveBarcode object is available system-wide.
Installed ActiveBarcode components can be viewed under Programs and Features.
You can run the ActiveBarcode Generator from the start menu.
Tip: The ActiveBarcode object is even more flexible and powerful than only the ActiveBarcode generator. Learn how to use the ActiveBarcode object and the Office Add-Ins.
More instructions on how to work with the ActiveBarcode object and add-ins can be found here: