License comparison: Select the license you want to buy
| | | | | | |
| --- | --- | --- | --- | --- | --- |
| | | | most popular | | |
| | | | | | |
| | | | | | |
| Barcode generator | | | | | |
| Create & print | | | | | |
| Barcode labels | | | | | |
| Excel | | | | | |
| Word | | | | | |
| Publisher | | | | | |
| Libre- & OpenOffice | | | | | |
| WordPad and more.. | | | | | |
| Barcode object | | | | | |
| Barcodes in Excel | | | | | |
| Barcodes in Word | | | | | |
| Barcodes in PowerPoint | | | | | |
| Barcodes in Access | | | | | |
| Barcodes in Visio | | | | | |
| ActiveX Container | | | | | |
| Office Add-Ins | | | | | |
| Add-In for Excel | | | | | |
| Add-In for Word | | | | | |
| Add-In for PowerPoint | | | | | |
| Add-In for Access | | | | | |
| Command line | | | | | |
| Internet component | | | | | |
| 1D and 2D barcodes | | | | | |
| Support | | | | | |
| One-time license fee | Free | | | | |
| Free updates | Free | | | | |
| Upgradeable | Free | | | | |
| Instant delivery with invoice | Free | | | | |
| License validity | 14 days | Infinite | Infinite | Infinite | Infinite |
| User licenses | Trial | 1 | Location | Location | Company |
| Developer licenses | Trial | | 1 | Location | Company |
| Server licenses | Trial | | 1 | Location | Company |
| Internet licenses | Trial | | 1 | Location | Company |
| License info | Free | | | | |
| Price w/o VAT | Free | 249 € | 699 € | 1.499 € | 3.499 € |
| incl. 16% VAT * | Free | 288,84 € | 810,84 € | 1.738,84 € | 4.058,84 € |
| Order a license | | | | | |
| Purchase on invoice | | On invoice | On invoice | On invoice | On invoice |
| | | | most popular | | |
ActiveBarcode is available as different editions you can choose from:
Each license of the
Standard Edition
covers one seat:
In addition to the features listed above, the
Enterprise Edition
is for one company at one address and covers:
Users license for up to 1000 computers.
Developer license for one developer allowing the development of applications that are redistributable.
Internet license for one web server.
Server license i.e. for one terminal server.
In addition to the features listed above, the
Enterprise Gold Edition
covers:
Developer teams with up to 1000 developers.
Internet license for a server farm with up to 1000 servers.
Server license for server farm for up to 1000 server e.g. multiple terminal servers.
Use the optional Add-In for Access.
In addition to the features listed above, the
Enterprise World Edition
covers multiple locations worldwide. There are no restrictions to the addresses where the software is used. However the license is bound to one company and volume limits apply. If you need an unlimited Enterprise World Edition get in contact with our sales.
Barcodes as a Service (Software as a Service, SaaS)
In addition to the software editions that allow you to create barcodes in unlimited numbers and for unlimited time on your own computers, we also offer our software as a service in the form of an API, which provides you with the functions of ActiveBarcode without having to install and maintain software on your computers.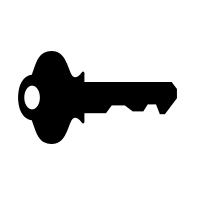 While you pay a one-time license fee for our software editions, you purchase an API key for our software as a service solution which entitles you to use it and for which you pay only as long as you want to use it.
With the ActiveBarcode REST API barcodes can be generated without installing any software.
Barcodes were created by a https request and can be integrated universally into any workflow, html page, web- and desktop application. Regardless of the platform and development environment used, you can create all barcode that you need with ease. The REST API allows to automate tasks that need to generate barcodes.
The barcodes are generated on our servers. No plugins or extensions required on the client side. The software installation and maintenance is completely eliminated. Your access-key is not bound to a specifc device or user. So you can use it from as many users or devices as you like. You simply use the API but don't have to setup or maintain anything.
Monthly subscription that can be canceled any day.
10.000 requests each month.
Order your access key and start using the ActiveBarcode REST API now: