Create barcodes from data like spreadsheets
1
In this example we use data from a column of a spreadsheet to print labels:

2
The data from the column "code" should serve as a data source for the labels. To use them, we copy these data into the windows clipboard. Mark the data you would like to use first:

3
Now copy the selected data into the windows clipboard. For this use the function "Copy" out of the menu "Edit" of the spreadsheet software: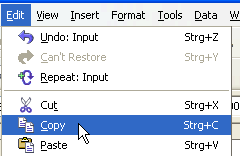 4
Next open the ActiveBarcode Generator. Adjust the barcode according to your needs, e.g. type, size. Now select the function "Extended image file export" from menu "File":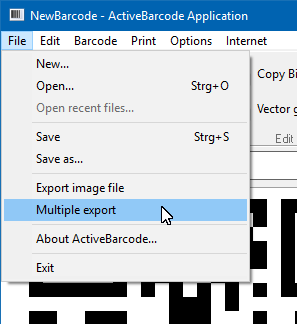 5
A dialog box appears. Click on the tab "Data source". Now paste the copied data into the data field by clicking on the "Paste" button.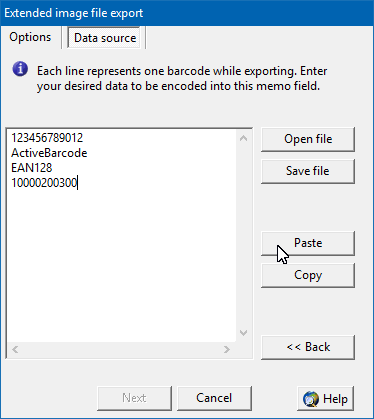 6
The data copied out of the spreadsheet is inserted now into the data source. For starting the export, you change now to the tab "Options" by using the "Back" button. Select "Create series of image files" and choose "Data source". Enter the number of images you want to export.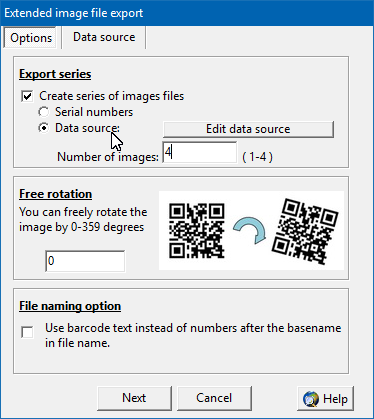 7
Now click next to proceed to select a base filename and finally the export launches.