Download ActiveBarcode 6.8.0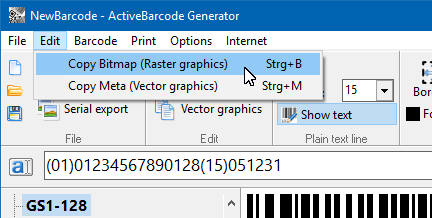 Download the FREE 30-days trial version now

ActiveBarcode-Setup6.8.0.exe (34MB)

Alternative download of the program package as
ZIP Archive
.

You can evaluate ActiveBarcode 30 days without any registration or obligation for free.
Use the trial period to make sure that ActiveBarcode meets your needs and can be used as desired.
During the trial period, the software behaves like the Enterprise Edition but is for evaluation use only.
After the trial period ends the software can still be used but all barcodes will show "expired".
Purchase a license to use ActiveBarcode without any timely limit.
If you have further questions: Please contact us.