Barcode Add-In for Office
Office Add-Ins
Our Add-Ins for Microsoft Office provide an additional menu ribbon for the usage of ActiveBarcode in your documents. This makes it easier and more intuitive to use the barcode object in the Office applications.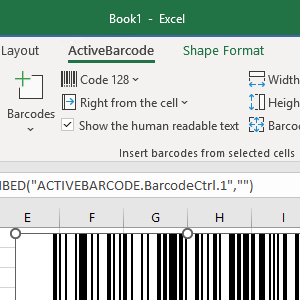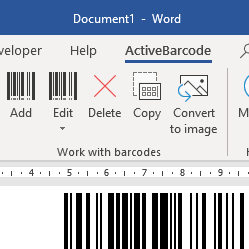 You can also use our
barcode object
directly in Word and Excel.
Step-by-step instructions are located here:
Word
,
Excel
1 The Excel Add-In is included in the ActiveBarcode program package starting with version 6.20.
2 The Add-Ins are available for Office 2010 and later.