How to add barcodes to a presentation with Google Slides
Add barcodes via the ActiveBarcode REST API into Google Slides.
It's pure and simple. No Add-On and no script is required with this straight forward approach. Just use the url from the REST API directly in Google Slides and that's it.
1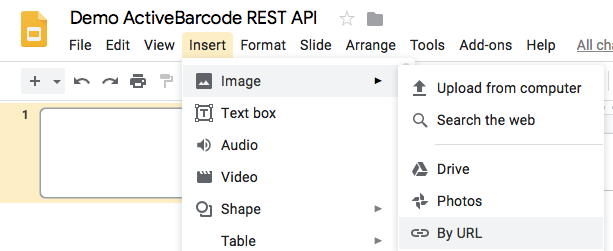 2
3
This screenshot shows the resulting barcode in Google Slides when inserting an image with the URL shown above.