Excel Add-In
Barcode Add-In for Microsoft® Excel® 2010, 2013 and 2016 including Office 365
The Excel Add-In
1
extends Excel
2
with a menu band specialized for barcodes. This makes it possible to insert barcodes into an Excel table with one click and link them directly to a cell content.
The optional Add-In represents a considerable simplification for Excel users and developers (VBA). No special or technical barcode know-how is required.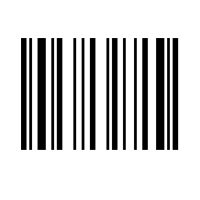 Embed highly accurate barcodes in your Excel sheets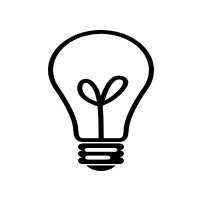 Link barcodes to a cell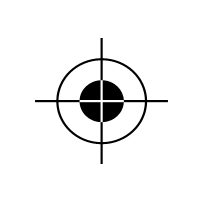 Automation of barcodes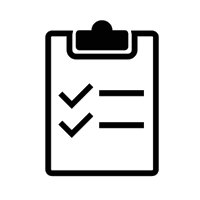 Generate multiple barcodes at once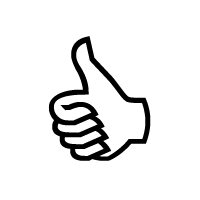 Easy to use with a barcode ribbon

1
Select cell/data

2
Barcode
settings

3
Insert
barcode

4
Ready!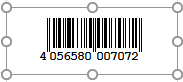 ActiveBarcode and the Excel Add-In offer many features

Simple and flexible integration of barcodes into Excel tables.
Generation of barcodes that accept the value of a cell:
Move the cursor to the desired cell - Insert barcode - Done.
Automation
Barcodes can be linked with Excel cells so that the barcode changes automatically when the cell content changes.
Positioning
Insert barcodes in the table as needed: Right from the cell, Under the cell, Left from the cell, Above the cell, Onto the cell or Free position.
Exactly matching, high-precision barcodes
The size of the barcodes can be specified in inch or centimeter (country setting).
The cell size can be set to the same size as the bar code.
Or you insert barcodes that are exactly as large as an existing cell.
Validation
ActiveBarcode informs you when a barcode is too small or the selected text with the desired barcode symbology is not valid.
Assistance functions: The add-in helps you work with barcodes and helps you avoid errors when inserting barcodes into your table. For example, If you want to insert a barcode whose size is too small, the add-in suggests that you change the size to the smallest possible size and performs this function for you. Or, if you are using barcode text that is not valid for the selected barcode symbology, the add-in suggests the use of a formally valid text so that you can start working with valid barcodes.
All common barcode symbologies are supported.
Check digits are calculated and output automatically.
Flexible layout possibilities for colors, alignment, font selection etc.
The barcode is freely scaleable and can be rotated (0, 90, 180, 270 degrees).
Barcode API for developers (Properties, Methods and Events).
Examples and example programs with sourcecode.
The Picture property allows developers to use bar codes as you know from the Picture object.
Easy Installation and Uninstallation.
For 32-bit (x86) and 64-bit (x64) environments.
Get support directly from the developers.
Individual customization and enhancement of the add-in is possible according to your needs.
Demo Video
1 The Excel Add-In is included in the ActiveBarcode program package version 6.20 or higher.
2 The add-ins are available for Office from version 2010 or higher.